If you have car parks that are open to the public, we could offer you rapid or fast charge points absolutely free, with installation and maintenance included*
*subject to location and power availability


About the project
We recognise that as EVs are becoming more mainstream, we need to increase charging facilities nationwide. As ranges increase and our members rely on their EVs for longer journeys, we want to support our members by building a reliable, efficient and maintained network of rapid and destination chargers.
Our Mission is to install rapid chargers at every major motorway and A-road junction across the UK and destination chargers at anywhere a driver may stop for over an hour.
Benefits to the local authority
By 2020 there could be over one million EV drivers in the UK. There is a growing need for electric car charge points and you can help your local residents and visitors whilst also improving your local authority's green credentials.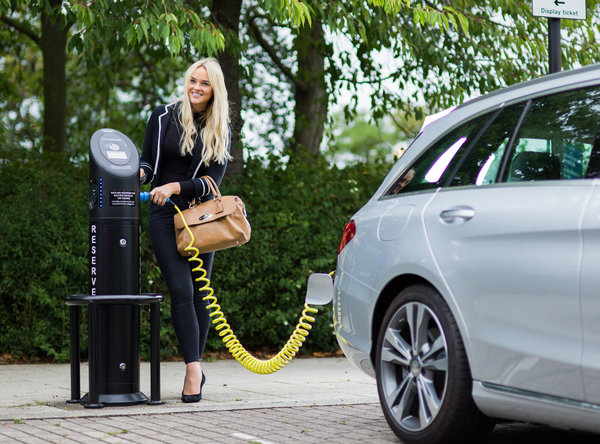 Added to the largest UK network
Our public charge points get added to the POLAR network, the UK's largest EV charging network of over 6,500 points nationwide. Access is available with an easy to use RFID card or mobile app, or by contactless credit card where required.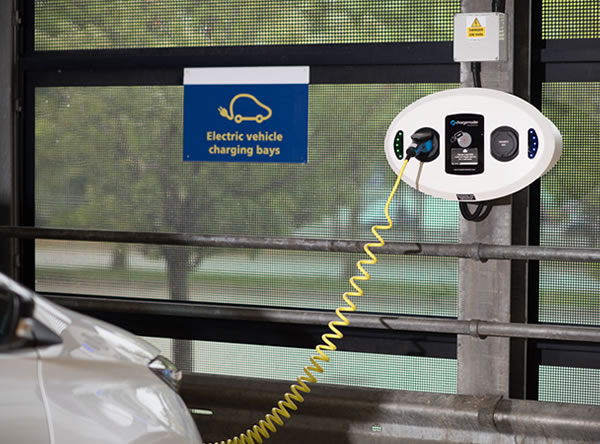 How it works
We'll work with you to decide which solution works best for you and install a rapid charger or fast charger absolutely free, including all installation, commissioning and maintenance costs. The charge point will then be added to our network and promoted to all our members (over 40,000 so far!)
What's the catch?
There isn't one! Chargemaster is heavily investing into expanding our network and is working with our partner site owners to grow even further. We'll discuss all requirements with you upon an introductory call to discuss your charging needs and evaluate site suitability.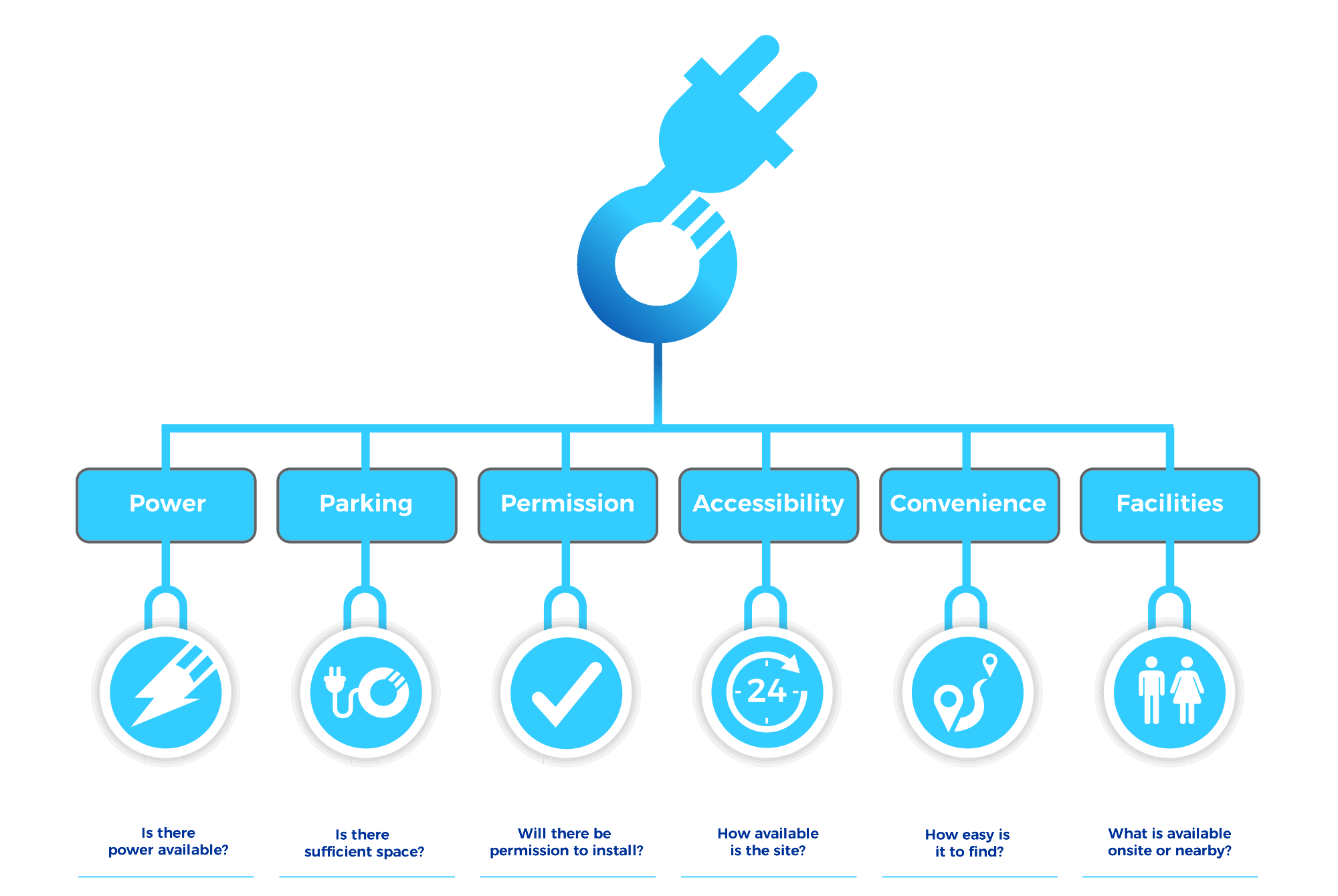 Is your local authority suitable for a free charge point?
In the diagram above it shows the criteria ideally required to warrant having a charge point installed. The more of the items above that are available the more likely the installation of a charge point, be it a fast charge point or ultracharge point.
Our mission is to install quality chargers where they are required but also where they are most useful and most accessible by an extensive number of electric vehicle drivers in the short term. As for the long term we are looking to install many more electric charge points as the changeover from petrol and diesel to electric vehicles happens.