Special offer for ALD Automotive Employees
As the Official Charging Partner to ALD Automotive, we offer exclusive discounts to employees in the UK

The benefits for employees of
Available with the £500 OLEV E.V.H.S. Grant*, and Chargemaster do the paperwork for you
Stylish, robust and weatherproof, for indoor or outdoor use.
Protects your car with advanced overload protection and electric current management software.
Designed and manufactured in the UK
Expertly installed by our team of specialist electricians.
3 year warranty included with all Homecharge products.
Choose the power output, connection type, data and security options that suits you best.
3 months FREE membership to POLAR plus, the UK's biggest public charging network.
£270 incl. VAT for a 3.6kW unit, fully installed
£307.20 incl. VAT for a 7kW unit, fully installed
Upgraded, communicating unit with downloadable data for just £390, fully installed
At home
Exclusive offers for all ALD employees with plug in vehicles. *
An obvious choice for all electric car drivers
If you have off street parking, charging at home is simple, quick and the cheapest way to charge your car. Most EV drivers use their Homecharge for around 80% of all charging.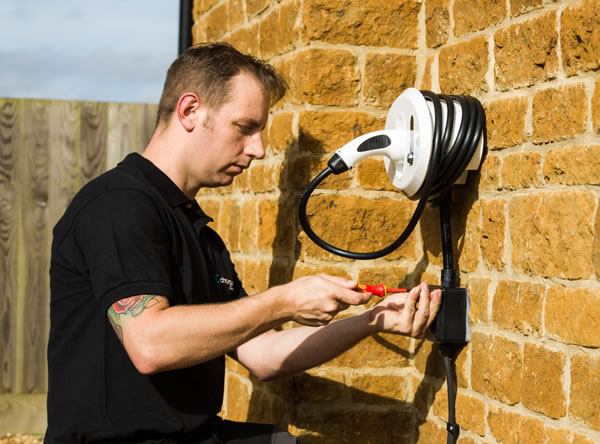 Supplied & installed within 7 days
With over 30,000 installations completed to date, you can also have the UK's most popular Homecharge unit supplied and fully installed within 7 days.
Official partner to ALD Automotive
ALD employees qualify for exclusive partner discounts. Units start from just £270 incl. VAT. Customers can then upgrade to a premium, communicating unit or to opt for a faster rate of charge.
Need more advice?
Not a problem! We're here to help you every step of the way. Simply get in touch with us today and we'll consult you on the best charging solution, suited exactly to your needs.
Or call us on: 01582 399412 today for free homecharge advice
Watch the video
Before you apply for your homecharge unit, we suggest you watch the video which will explain the process to you. »
---
Socketed home charge unit
Tethered home charge unit
---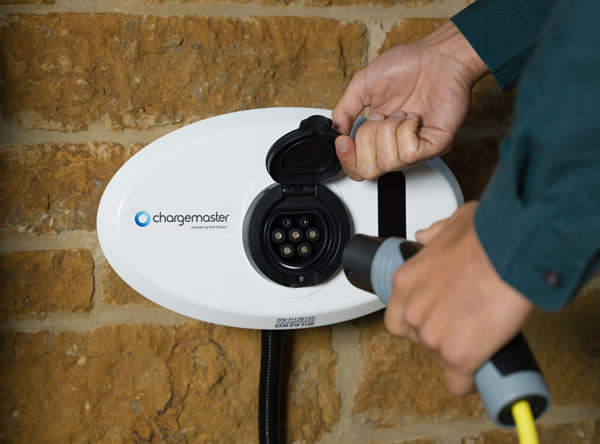 All Chargemaster products are made in the UK, with over 30,000 Homecharge customers to date
Our Homecharge is stylish, robust and weatherproof, for indoor or outdoor use
3 year warranty included as standard
Available with a cable attached (tethered) or for use with your own cable (socketed)
Upgrade to a premium for lockable unit with charging data provided
Compact unit, around the size of a rugby ball